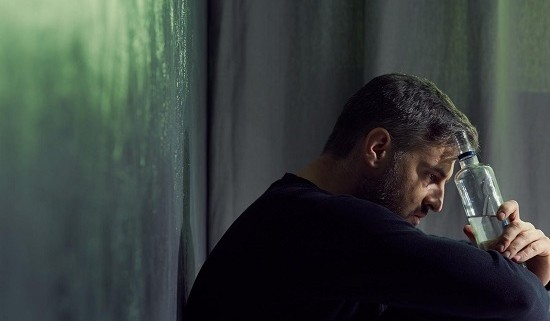 Alcoholism and depression is a very common dual diagnosis. Individuals who struggle with alcoholism may develop depression as a result of the many adverse consequences of their addiction, often in the wake of losing a job, enduring a divorce, or some other deeply upsetting situation. On the other had, those who are battling depression often find solace in using alcohol to help suppress the symptoms of the mental health disorder. Whichever the order of onset, these two co-occurring mental health disorders are a problematic combination that also presents unique challenges when treatment is sought.
Antidepressant drug therapy is standard protocol for treating depressive disorders. Individuals may benefit from these drugs as they can help rebalance brain chemicals called neurotransmitters. These include serotonin, dopamine, and norepinephrine, which directly influence our moods, energy level, ability to concentrate, and other important cognitive functions. In many individuals, however, the impact of these drugs is insufficient to make a notable difference in the symptoms associated with depression.
Transcranial magnetic stimulation (TMS) is an alternative depression treatment than can further enhance the effects of the antidepressants, acting as an adjunctive therapy. TMS is a safe, noninvasive brain stimulation technique that has been demonstrated to help patients suffering from major depressive disorder, as well as co-occurring substance use disorder and anxiety.
About Alcohol Use Disorder
Alcohol use disorder is the term used to define problem drinking, ranging in severity based on consumption rates, history of heavy drinking, and the presence of withdrawal symptoms when attempting to discontinue the compulsive drinking. Alcoholism can sneak up on someone who may be habitually drinking in order to help self-medicate the distressing symptoms of depression and/or anxiety. Over a period of time, the continued use of alcohol will require higher and higher amounts of the substance to achieve the same effects as previously experienced. This increased tolerance is a warning sign that chemical dependency may be developing.
To treat alcoholism the individual must first undergo a supervised medical detox process to clear the body of the toxins related to alcohol. This allows the brain and central nervous system to begin to stabilize so the individual can participate in a structured addiction treatment program. There are inpatient and outpatient rehab programs available, as well as sober living housing and 12-step support groups to provide peer support as well.
About Major Depressive Disorder
Depression affects over 16 million Americans each year, causing impairment of daily functioning, problems in relationships, and decreased productivity at work. Depression is a serious mental health disorder that can become debilitating if left untreated. The symptoms of depression include:
Persistent feelings of sadness, hopelessness, despair

Fatigue, listlessness, apathy

Change in appetite, weight gain or loss

Insomnia or hypersomnia

Problems concentration or making decisions

Feelings of guilt or shame

Loss of interest in hobbies or activities once enjoyed

Slowed motor skills

Suicidal thoughts
High Suicide Rates Associated With Alcoholism and Depression
People who have co-occurring depression and alcoholism have an increased risk of suicide. In fact, according to the Substance Abuse and Mental Health Services Administration, nearly one third of all suicides involved individuals who had blood alcohol limits at or above the legal limit, as well as 50% of those who committed suicide having suffered from depression when they died.
Alcohol addiction puts an individual at a 10-times higher risk for suicide as compared to the general population. Because of the significantly higher risk for suicide, individuals with a dual diagnosis of depression and alcohol use disorder should be receiving professional treatment where the disease can be adequately managed.
TMS Therapy for Alcoholism and Depression
TMS therapy for alcoholism and depression offers an excellent extra layer of treatment, working in conjunction with the traditional treatment approaches and amplifying their effectiveness in bringing symptomatic relief. TMS is an in office therapy that is administered while the individual is fully alert. The 40-minute sessions require no anesthesia or recovery time, allowing the individual to immediately return to work.
During the TMS session, magnetic fields are delivered through a coil that is positioned over the client's scalp. As the magnetic pulses penetrate the scalp they create electrical currents that will reach a depth of 2 cm into the targeted brain region. These currents stimulate the brain cells in the region that are underactive, and over the course of treatment will eventually rebalance the brain chemistry, resulting in improved mood, energy level, sleep quality, and focus.
Anew Era TMS Provides TMS Therapy As an Adjunctive Therapy
Anew Era TMS is a top provider of TMS therapy in Orange County, California. By adding TMS therapy to the treatment regimen for depression and co-occurring alcoholism and even anxiety, the effects of those traditional treatments are augmented. TMS can precisely target the brain region that is associated with mood regulation and help reset the neurotransmitters that may be out of balance. TMS therapy for alcoholism and depression compliments the antidepressants and enhances remission rates. For more information about how TMS therapy can help reduce symptoms of depression, please contact Anew Era TMS today at (888) 503-1549.
https://aneweratms.com/wp-content/uploads/2018/12/TMS-Therapy-for-Alcoholism.jpg
366
550
Anew Era TMS
https://aneweratms.com/wp-content/uploads/2019/06/aneweratms_nulogo-300x167.png
Anew Era TMS
2018-12-19 00:10:21
2018-12-19 00:10:21
TMS Therapy for Alcoholism and Co-Occurring Depression