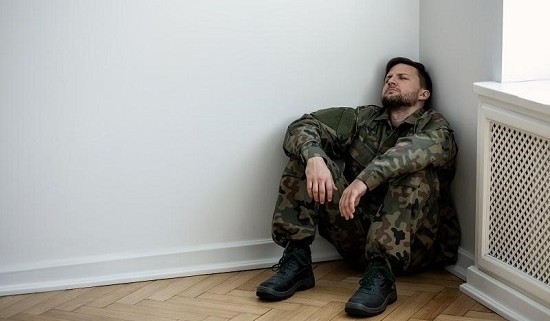 One issue that should matter to every American citizen is the health and wellbeing of our military. Whether they are active duty or veterans, having important sources of help to manage a mental health disorder is imperative. These individuals have put their lives on the line in many cases, selflessly serving the country for our nation's best interests. It just seems right that there are resources for veterans with mental illness, and for active duty military as well.
One of the biggest obstacles to getting help occurs while these men and women are still active and they refrain from getting necessary mental health treatment in fear of it harming their career or their security clearance privileges. Although the armed forces have established clear guidelines that state there is no negative repercussion for a soldier obtaining psychological treatment, the trepidation remains.
Unfortunately, untreated mental health disorders tend to escalate, which will have a negative effect on careers. In addition, the veterans assimilating back into civilian life who had never been treated for mental illness while active, return with more entrenched disorders. Thankfully, there are multiple resources for veterans with mental illness available, both in the private sector and through the Veteran's Administration services.
Common Types of Mental Health Disorders in Veterans
In a startling study published in the 2014 issue of JAMA Psychiatry, it is reported that 25% of active military personnel had signs of a mental health condition. There seem to be a cluster of mental health conditions that our veterans are most prone to developing. In many instances, co-occurring substance abuse accompanies the mental health disorder, as the substances are initially used as a means of managing the symptoms. However, substance use disorder can also occur on its own, with no other coexisting mental health disorder, which can then lead to mental instability.
The most common mental health disorders seen in our veterans include:
TMS Therapy for Depression and PTSD
In addition to the traditional resources for veterans with mental illness, there is an alternative therapy that has shown to be highly effective for depression and co-occurring anxiety, PTSD or substance use disorders: transcranial magnetic stimulation (TMS). This is a noninvasive therapy that uses magnetic fields to reach the sluggish neurotransmitters in the prefrontal cortex. TMS therapy causes electrical currents to stimulate these slow-acting brain cells and, over the treatment regimen of 4-6 weeks, rebalance brain chemistry. TMS is both safe and effective and there is no down time required, making it easily accessible.
Anew Era TMS Provides TMS Therapy for Veterans
Anew Era TMS is a leading expert resource for veterans with mental illness, providing an alternative treatment option for depression and PTSD. Used as a stand alone treatment for veterans who are medication-resistant, or as an adjunct therapy to enhance the effects of antidepressants, TMS therapy offers hope to thousands. For more information about whether you are a candidate for this promising treatment option, please connect with Anew Era TMS today at (888) 503-1549.
https://aneweratms.com/wp-content/uploads/2019/01/resources-for-veterans-with-mental-illness.jpg
366
550
Anew Era TMS
https://aneweratms.com/wp-content/uploads/2019/06/aneweratms_nulogo-300x167.png
Anew Era TMS
2019-01-16 00:29:56
2019-01-16 00:29:56
Resources for Veterans With Mental Illness