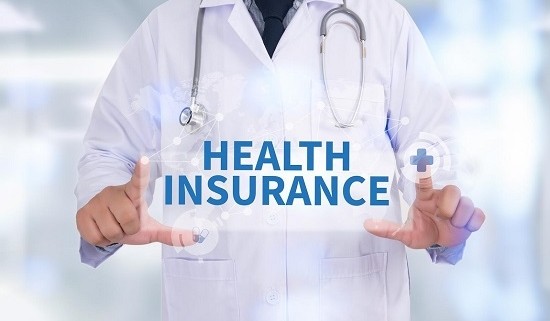 TMS therapy is gaining traction as more and more people struggling with medication-resistant major depressive disorder (MDD) discover this safe and effective alternative treatment. Individuals who had suffered the effects of depression, but who found no relief from conventional antidepressant therapy, now have renewed hope with TMS therapy.
As TMS therapy continues to achieve amazing therapeutic results, health coverage has expanded substantially. Insurers have been discovering how cost effective it is to offer coverage for TMS, versus the costs incurred by increased medical claims submitted due to the many health effects of untreated depression.
When asking, "Does Aetna insurance cover TMS therapy?" the answer is, yes it does. It has been proven beneficial from a business perspective for Aetna and other insurers to step up and now cover TMS therapy for MDD. About 46 million people who have Aetna insurance plans now have the ability to access TMS therapy for treating their medication-resistant depression.
What is TMS Therapy?
TMS therapy is a brain stimulation technique that harnesses magnetic fields using technology similar to an MRI. The patient is fully awake during the treatment and can drive back to work or home immediately following the session, with no down time involved. The treatment regimen for TMS usually lasts 4-6 weeks, and consists of of 40-minute treatment sessions, five days a week.  
A typical session involves positioning a coil over the scalp to target the prefrontal cortex, the region of the brain associated with mood.  The coil will deliver rhythmic pulses that stimulate an electro-magnetic response in the brain. This has the effect of stimulating areas in the neural pathways that may have been sluggish, causing the depressive symptoms, and eventually resetting brain chemistry.
How Does TMS Therapy Treat MDD?
TMS therapy works by the power of magnetic energy being converted to electrical currents. By penetrating about 2 cm into the targeted brain tissue, TMS acts as a stimulator. It has been discovered, through research and brain imaging, that many individuals with MDD have underactive neurons in the limbic region of the brain. TMS therapy, administered over a period of weeks, can jumpstart these brain cells and recalibrate brain chemistry.
After about ten sessions, the individual will begin to notice some subtle changes. They may realize that they are getting a better night's sleep, for example. As the therapy progresses, patients begin to experience more energy, better concentration, and improved mood. While in many cases these effects are long-lasting, in some individuals a later follow-up treatment period may be needed to retain the therapeutic effects.
Is There Clinical Evidence that TMS Works?
A number of clinical trials conducted over the last two decades support the safety and efficacy of TMS therapy for treating medication-resistant MDD. Some of the studies are summarized here:
A 2010 multisite sham-controlled

study

of 199 patients with MDD demonstrated patients had a 4.2 times chance of attaining remission from the MDD using TMS vs. sham.

A 2010 multisite

study

conducted by Rush University Medical Center in Chicago with 301 patients demonstrated statistically significant treatment results and a low relapse rate after a six-month period.

A 2011

consensus review

pulled together a meta-data review of numerous studies that demonstrate the safety and efficacy of TMS therapy for MDD.
What Are the Criteria that Insurers Use to Approve TMS Coverage?
When asking, "Does Aetna insurance cover TMS therapy?" it is important to understand the general qualifying criteria that health insurers use with regard to covering TMS. Coverage for TMS therapy has more than doubled in the last few years, as insurers begin to understand the therapy acts as a cost saving measure. Untreated depression can result in a slew of other medical conditions, which are costly to a health insurer like Aetna.
To determine if the individual has met the criteria for approved insurance coverage, one or more of the following must be met:
Failure to respond to pharmacologic antidepressant treatments

Failure to respond to additional augmentation strategies, and

Failure to respond to some from of psychotherapy, such as cognitive behavioral therapy.
Because each individual health plan is unique, patients wondering does Aetna insurance cover TMS therapy should first contact their Aetna representative to learn the limitations or out of pocket expenses for their particular plan.
Anew Era TMS Leading Provider of TMS for Major Depressive Disorder
Anew Era TMS accepts patients with Aetna health insurance coverage for TMS therapy. The fact that this large insurer has come on board to offer TMS coverage is great news for those who were left with few treatment options for their medication-resistant depression. By coordinating with the patient's medical provider to confirm that he or she has met the qualifying criteria, Anew Era TMS can then submit claims for TMS therapy sessions. When wondering, "Does Aetna insurance cover TMS therapy," check with Aetna for your specific plan's details and coverage limits. Call Anew Era TMS today to begin real progress in treating MDD at 888-503-1549.
https://aneweratms.com/wp-content/uploads/2019/03/Does-Aetna-Insurance-Cover-TMS-Therapy.jpg
367
550
Anew Era TMS
https://aneweratms.com/wp-content/uploads/2019/06/aneweratms_nulogo-300x167.png
Anew Era TMS
2019-03-21 19:02:22
2019-03-21 19:02:22
Does Aetna Insurance Cover TMS Therapy?