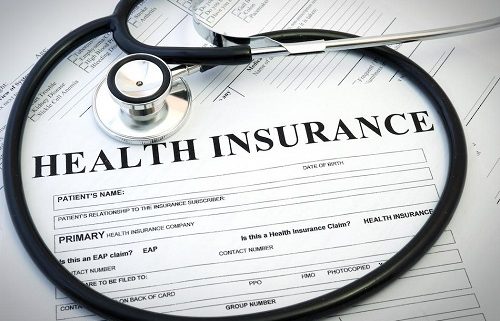 Is TMS Treatment Covered by Insurance
Major depressive disorder (MDD) is a serious mental health condition that afflicts over 16 million Americans each and every year, according to the National Institute of Mental Health.  With nearly 7% of the U.S. population grappling with the negative impact of MDD on their lives, it is surprising to learn that 65% of them are not seeking the help they need from a mental health provider.  Issues such as stigma and general lack of knowledge regarding treatment options for depression keep many from reaching out for help.
For those individuals with MDD who do actually receive treatment, however, up to 50% of them may not experience any real relief of the crushing symptoms associated with major depression.  When traditional treatment for MDD yields no significant improvement, many patients begin to consider alternative treatment options.  One promising alternative treatment for medication-resistant depression is transcranial magnetic stimulation, or TMS.  
TMS offers a safe, noninvasive treatment option for people who have been diagnosed as medication-resistant, usually following several trials of antidepressants.  Because TMS therapy is outside the traditional treatment protocol for MDD, cost to the patient may be a concern.  So, is TMS treatment covered by insurance?
Is TMS Treatment Covered by Insurance?
Since the FDA cleared TMS for treating MDD in 2008, based on safety and efficacy in clinical studies, it has been shown to be a valid treatment option for patients with medication-resistant depression.  As the ongoing clinical trials continue to support its success in the treatment of depression, insurance companies see TMS as an expense that more than pays for itself.  Patients who are helped with TMS Therapy often avoid future complications from depression, including acquiring subsequent medical conditions.  In this light, most insurers have come on board.
Because each individual's health plan varies, it is important to check with the specific insurance provider to verify benefits.  There are some exclusions and caveats in both major medical plans and Medicare coverage regarding TMS therapy.  So, in answer to the question, "Is TMS treatment covered by insurance?," the simple answer is, it depends.
How Does TMS Work?
TMS is a brain stimulation technique that uses technology similar to an MRI.  With TMS, concentrated magnetic fields are delivered through a coil that is strategically placed on the patient's head to target the mood center of the brain.  The rapid, repetitive pulses reach a depth of about 2 cm into the brain's limbic system where the resulting electrical currents stimulate the underactive or dormant brain cells.  Over the course of the treatment plan, these treatments can adjust brain chemistry, normalizing it.
Because TMS is noninvasive it does not require any general anesthesia, thereby avoiding the risks of sedation.  Instead, the patient is wide awake during the 40 minute treatment sessions.  In most cases, daily TMS sessions (5 per week) over a 4-6 week period is the typical prescribed treatment plan.
How Many People With MDD are helped by TMS?
Patients who complete the TMS treatments will likely experience significant improvements in the areas of concentration, general mood, energy level, and quality of sleep.  Usually benefits become apparent after approximately the 10th session, and continue to improve as treatments progress.
Ample data support the efficacy of TMS for medication-resistant MDD and a recorded TMS therapy success rate.  Most of the studies base the conclusions on patient improvements on either the Hamilton Depression Rating Scale (HDRS) or the Clinical Global Impressions-Severity scale (CGI-S), between baseline measurements and post-trial measurements.  The studies cumulatively demonstrated that about 58% of patients responded to treatment, with 37% achieving full remission.
Anew Era TMS Leading Provider of TMS Therapy for MDD
Anew Era TMS is a premier provider of TMS for treating stubborn, medication-resistant depression.  The extensively trained doctors and staff are dedicated to changing their patient's lives for the better through this exciting alternative treatment.  When asking, "Is TMS treatment covered by insurance," a helpful representative at Anew Era TMS can help you with determining your plan's benefits, and to offer financing options if necessary.  For more information, contact Anew Era TMS today at (888) 503-1549.
https://aneweratms.com/wp-content/uploads/2018/01/Is-TMS-Treatment-Covered-by-Insurance.jpg
358
500
Anew Era TMS
https://aneweratms.com/wp-content/uploads/2019/06/aneweratms_nulogo-300x167.png
Anew Era TMS
2018-01-16 01:42:45
2018-01-16 01:42:45
Is TMS Treatment Covered by Insurance